Mattuchio Scrap Metal has over 60 years of experience in recycling scrap metals. Mattuchio Scrap Metal can provide you of your facility with unbeatable service, competitive pricing and all the equipment necessary to safely handle your scrap recycling needs. We can provide you with any size dumpster from 10 yards up to 40 yards. Rolling hoppers as well as self dumping hoppers.




No load too big or small!
We accept all quantities and types of metals. Whether you're a contractor with a full truck, or a homeowner with some extra copper wire or old brass hardware, give us a call or stop by and turn it into cash!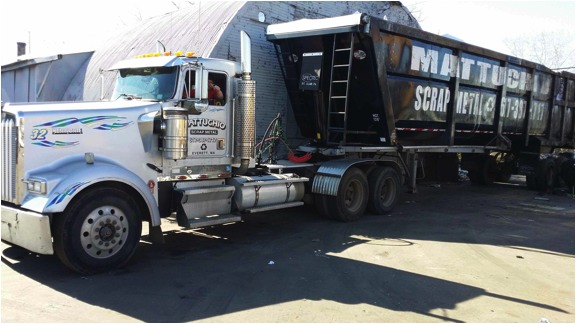 OUR EQUIPMENT

Magnet Cranes • Grapples
Bobcats • Fork Trucks
Roll-Offs • Hook Lifts • Trailers